May 26, 2017
452 chs 72 - Insulated

Repeat post of chapter 67's Character Relationship Chart (for your sanity):

BOOK TALK Begins at 15:43
American Gods - NSFW (and Not Safe For Kids)
Parade pic of Thing 2: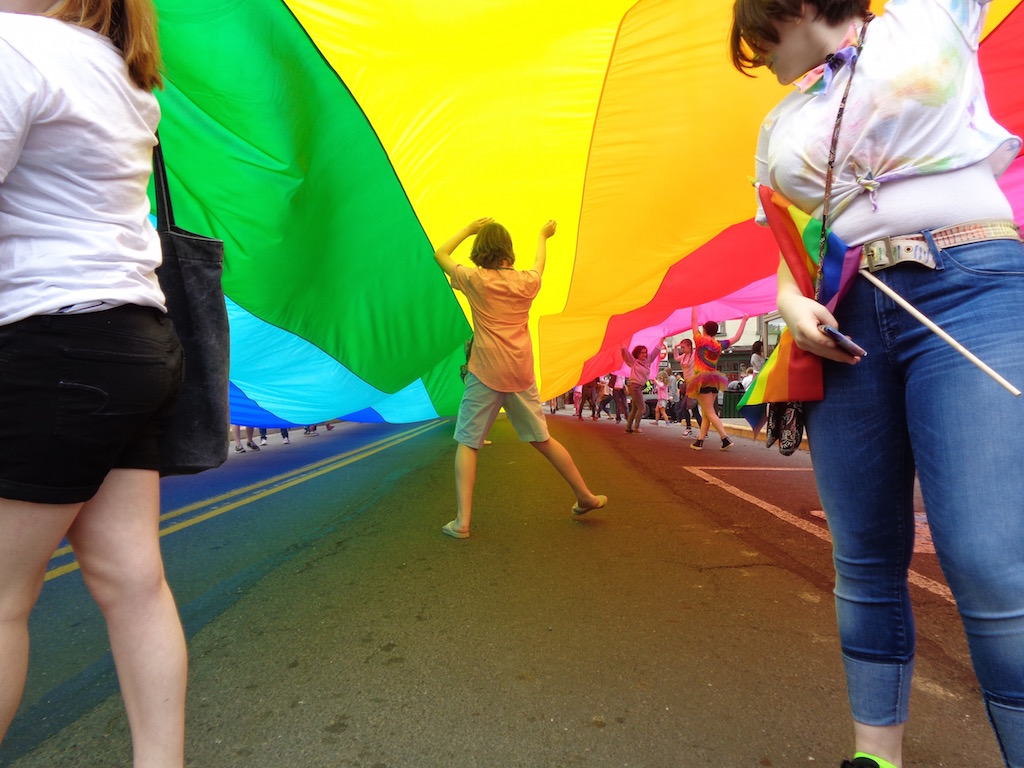 Parade pic of our banner from the air: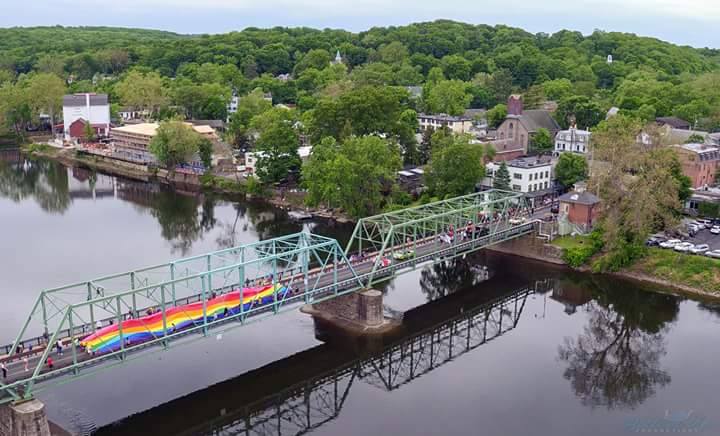 Below are pics I snapped during a pause on the bridge. Everyone was murmuring about how amazing the view "below us" was. I'd tried several times to get a pic while standing, but couldn't get it until I crouched low.
Which do you prefer? Pic 1 or Pic 2?
Pic 1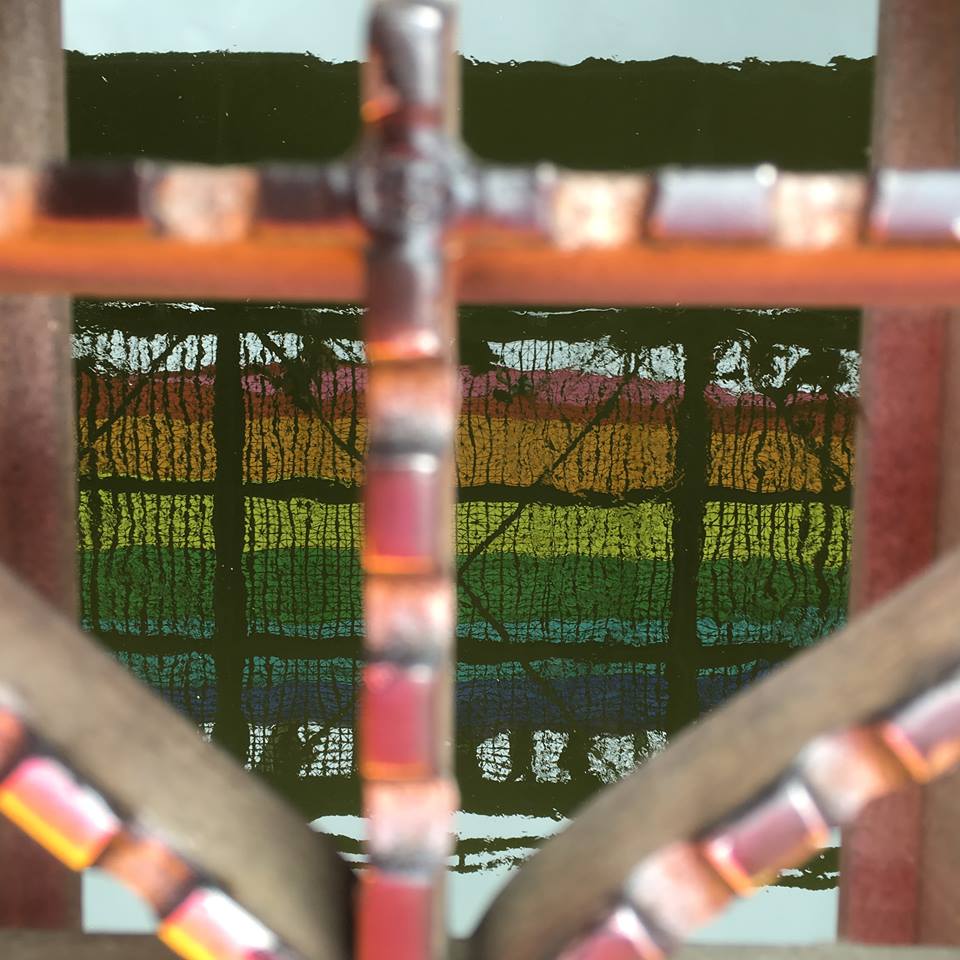 Pic 2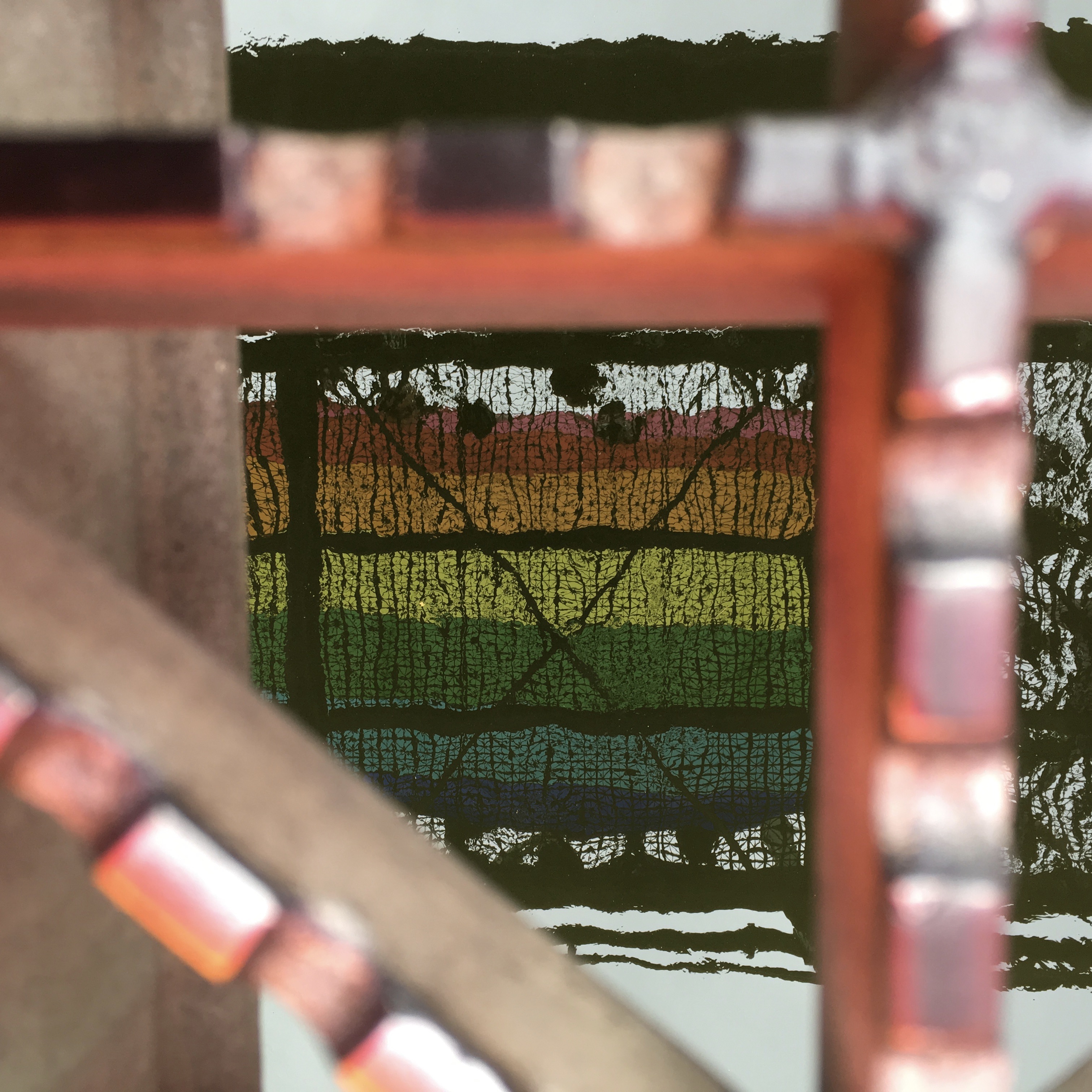 Historic Pride (Because Washington Crossed the Delaware about 5 miles south of here)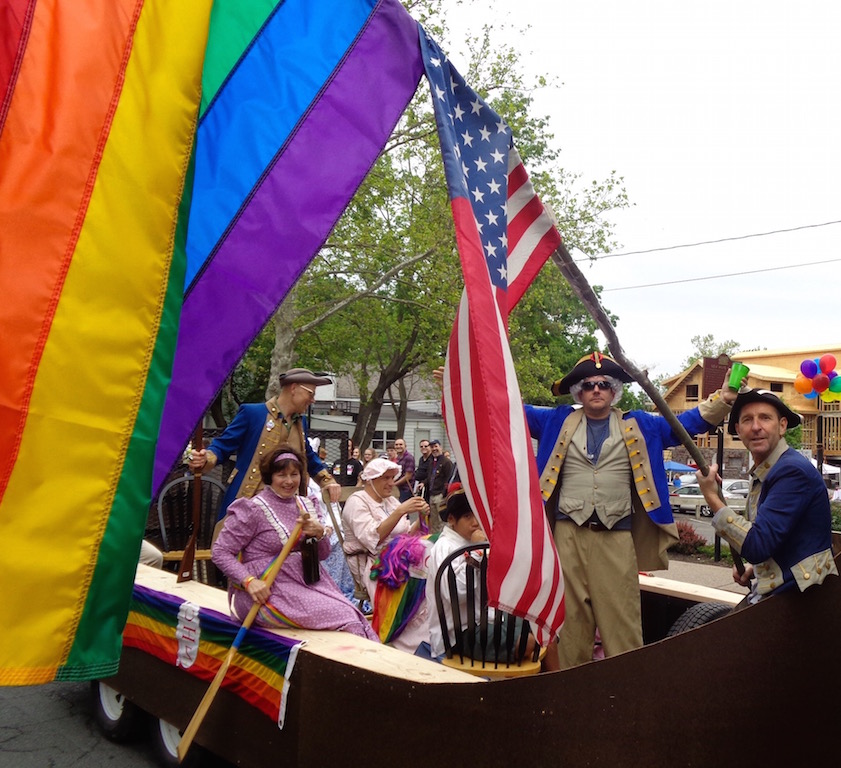 You can see us—rainbow-faced—in the video (with Thing 2 darting out form under the banner at 1:20-1:53):
Call in to the voice mail line at 1-206-350-1642
Want a button?